Better Decision Making Using AI Powered Drone Data!!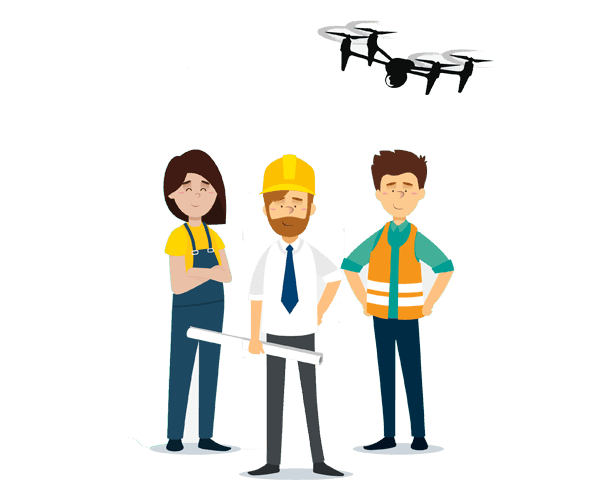 Drone Data compatible with your Software
Data can be viewed and manipulated via a secure web portal, and is downloadable in a format compatible with your design, mapping or engineering platform.
A Drone Survey Company That Provides Data Compatibility:
Relying on your application, you could utilize our survey data in an assortment of ways from the web. This flexibility means accelerated time to market with your existing technologies and expert capabilities. The details you gather can be viewed and managed through a secure web-based portal. It's downloadable in a format compatible with your design, mapping, or engineering platform.
You may overlay our 4K resolution imagery over street maps for precise ground control, integrate our orthomosaics into forest survey management platforms, or convert LAS data to Digital Surface Models (DSM) ready for your asset management applications.
As India's leading drone survey company, we provide ingenious and reliable solutions to surveying challenges. We are able to expedite the entire process from obtaining permissions to execution of the flight providing you with survey results within hours.
Garud Survey: India's Best Drone Survey Company
Garud Survey is the foremost drone solutions company in India that offers highly accurate and extensive GIS surveying, topographic surveying, drone inspections, drone mapping, powerline monitoring, smart city surveying, road inspections and surveys, mining surveying, flood assessment, property monitoring, solar thermal inspections, security and surveillance, crop health monitoring, volumetric measurement, drone 3D mapping and modeling, Aerial Drone Inspection, Photography videography, and many other advanced drone technologies and drones for land surveying, land survey drone, land survey drones, land surveying drones, land surveying with drones, drone mapping services, drone mapping pricing. It provides meaningful data for businesses utilizing the latest drone technology. Since 2019, Garud Survey has been providing high-quality drone surveying and mapping services in Jaipur and Udaipur (Rajasthan), Lucknow (Uttar Pradesh), Haryana, Uttarakhand, Mumbai (Maharashtra), Rajkot (Gujarat) and Srinagar (Jammu and Kashmir) regions and other states.
A more accurate, easier, and safer way to survey and inspect