Aerial Intelligence For Solar
Garud survey serve valuable purposes not only for the PV system itself but also for the surrounding infrastructure such as utility lines, substations and fencing at various stages including pre-erection, commissioning and operation and maintenance. The primary objective of this survey is to identify damaged solar panels within the warranty period, to allow manufacturers to restore or replace them. By doing so, it maximizes the solar farm's overall output and efficiency and proactively addresses issues, effectively reducing maintenance costs.To achieve these goals, we use drone-based thermal imaging and aerial inspection, ensuring accurate and detailed assessments in a quicker and more cost-effective manner. There are many benefits to using drones for solar farm inspection. They allow quick and easy scanning of decks and arrays, making it easier to identify hotspots indicating faulty cells. In addition, the geotagged images provide valuable diagnostic information and assist in planning optimal panel placement.Additionally, infrared signatures obtained through inspection reveal any defective panels that need attention. By promptly identifying and resolving issues, we ensure that the solar farm operates at peak efficiency, thereby optimizing energy production. In addition, our pre-selected waypoints save time while maintaining thoroughness in the air inspection evaluation process. Ultimately, our comprehensive approach to solar farm inspection with drone technology enhances the overall performance and longevity of the installation, benefiting both customers and the environment.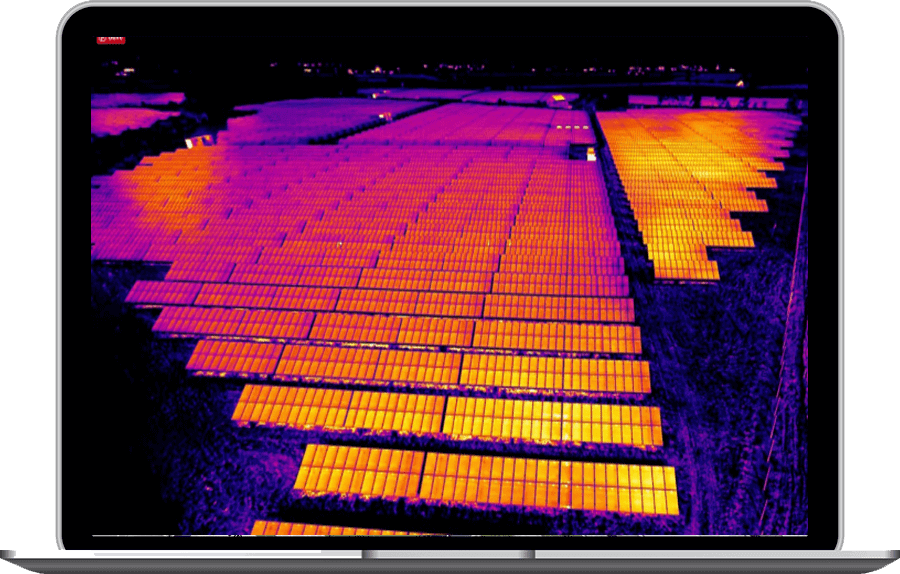 Garud Survey: India's Best Drone Survey Company In Solar Industry
Garud Survey is the foremost drone solutions company in India that offers highly accurate and extensive GIS surveying, topographic surveying, drone inspections, drone mapping, powerline monitoring, smart city surveying, road inspections and surveys, mining surveying, flood assessment, property monitoring, solar thermal inspections, security and surveillance, crop health monitoring, volumetric measurement, drone 3D mapping and modeling, aerial photography, videography, and many other advanced drone technologies and survey in solar industry drones in solar industry, drone solar panel inspection, solar panel drone footage​, solar panel drone inspection, solar panel inspection cost, solar panel inspection drone, and solar site survey drone. It provides meaningful data for businesses utilizing the latest drone technology. Since 2019, Garud Survey has been providing high-quality drone surveying and mapping services in Jaipur and Udaipur (Rajasthan), Lucknow (Uttar Pradesh), Haryana, Uttarakhand, Mumbai (Maharashtra), Rajkot (Gujarat) and Srinagar (Jammu and Kashmir) regions and other states.